Catch Up on Recent Interviews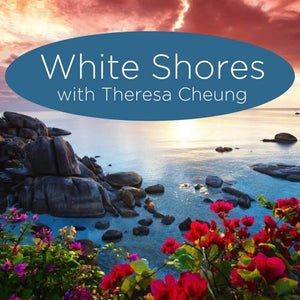 Think Act Be: How to Sleep Better and Lower Anxiety with Binaural Beats October 30, 2019
Seth Gillihan explores with Karen Newell what binaural beats are and how they're created, and many intriguing topics in this area. They get into the nature of true unconditional love, how binaural beats can enhance meditation practice, the link between binaural beats and near-death experiences, and even the spiritual energy of animals.
Sunny in Seattle October 25, 2019
Join Sunny, Dr. Eben Alexander, and Karen Newell, as we discuss their latest book, "Living in a Mindful Universe." Learn about his radically new worldview, the connection of all through the binding force of unconditional love, and the key to unlocking the power of the universe that is already inside of us.
Natural Awakenings: When Science Meets Spiritual September 30, 2019
Go deeper with Karen Newell & Dr. Eben Alexander's "Science Meets Spiritual" conversation with Kathy Tarbell.
Healing Connections: Heaven and Earth September 9, 2019
Emmy Vadnais interviews Eben Alexander and Karen Newell about how we can all have spiritual experiences, heal, and be love by going within. 
White Shores: Proof of Heaven? September 8, 2019
In the very first episode of White Shores, Theresa Cheung talks to Harvard neurosurgeon, Eben Alexander and Sacred Acoustics co-founder, Karen Newell about earth, heaven and everything in between. 
MindBodyGreen: How Sound Healing and Binaural Beats Can Boost Mental and Physical Health September 4, 2019
Emma Loewe writes about how sound experiences can soothe spiritual, physical, and emotional pain of all kinds—and maybe even hold the key to preventing disease.


---
Leave a comment
Comments will be approved before showing up.