Ageless Living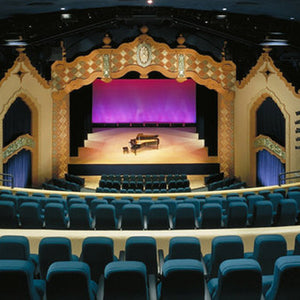 Our bodies do not seem designed to last forever, yet in recent decades more and more people are pushing the boundaries of longevity by living longer lives. Medical technologies are part of that picture as ways are developed to repair physical detriments of the aging body. Meditation and spiritual practice contribute to longer, happier lives. What does it mean to live consciously and age wisely in our modern world? 
Eben Alexander and I (Karen Newell) were invited to present our views on this topic at the Ageless Living PBS and Live Conference Series. This unique gathering includes many other authors and visionaries in this third of three events held on September 7-8, 2018 at the Lensic Performing Arts Center, a historical venue in Santa Fe, NM. These presentations are planned to be aired as PBS specials throughout 2019.
Our message will be related to what we discuss in our book, Living in a Mindful Universe — our souls are eternal and our awareness existed before we were born and outlives the demise of the physical body. Consciousness is primary in our universe and that consciousness is comprised of us at a fundamental level and we are interconnected to each other as one primordial mind.
Discussion of concepts like this is certainly a valid approach to understanding our world. But personal firsthand experience provides the opportunity to know with more certainty. Those who have experienced aspects of awareness during a near-death experience or other type of spiritual transcendence tell us that the realm we continue on to is filled to overflowing with the binding force of love.
The truth is, we can all gain that understanding by coming to know it directly through a practice of going within. How does this knowledge affect how we live our lives here and now? How do we tap into the love of the universe as we march gracefully through our lives? How do we live to the fullest, in harmony with all other souls, while on this beautiful planet Earth?
This message is not only relevant to the older generation nearing their transition to what lies beyond. Younger people and those from all walks of life will benefit from applying such wisdom in their lives, in hopes that our world will become a far better place. 
Joining us in Santa Fe at this inspiring, heart and mind opening event are Bruce Lipton, Caroline Myss, Gregg Braden, Lynne Twist, Jeddah Mali and George & Sedena Cappannelli. Click here for tickets.
We are looking forward to being with you in person… and 
to being part of 
this unique celebration of wisdom, hope, possibility, resilience and more, all 
designed to help us remember in this time of transition  that, as Buckminster Fuller 
said, "We are called to be the architects of the future, not its victims."
---
Leave a comment
Comments will be approved before showing up.